"We LOVE hosting with EdVenture. The thorough organisation, the regular and detailed communication of expectations of both the student and the hosting family, and the early contact from students means the whole process is easy, transparent and most importantly, enjoyable for our whole family. Our children just love how interactive and friendly our students are, and we love the worldly context this exposes our children too. Can't wait for our next round of students to arrive."
Hughes Family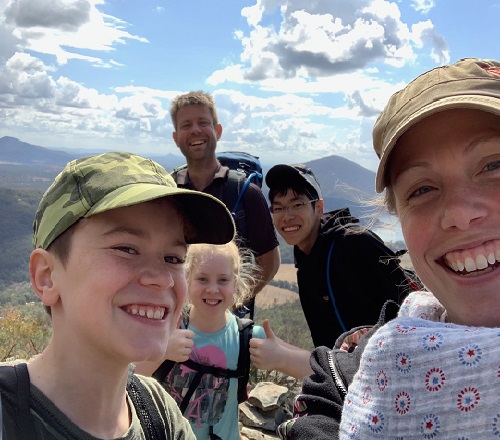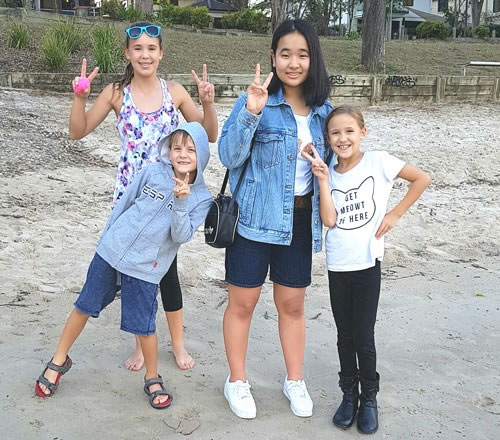 "Our exchange student, Mihiro, was an absolute delight and pleasure to have stay with us. She was polite and a vibrant part of our house for two weeks. We will truly miss her. Thank you for such a rich and wonderful experience for our family."

Kim, Michael, Amy and especially Ruby (host sister)
"It was such a lovely experience that we will treasure for always. We will stay in contact with our host student and his family, and hopefully in the near future we will travel over there to see their part of the world."
Jason, Donna and family.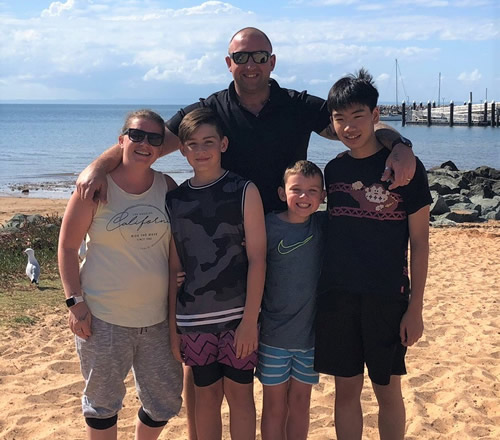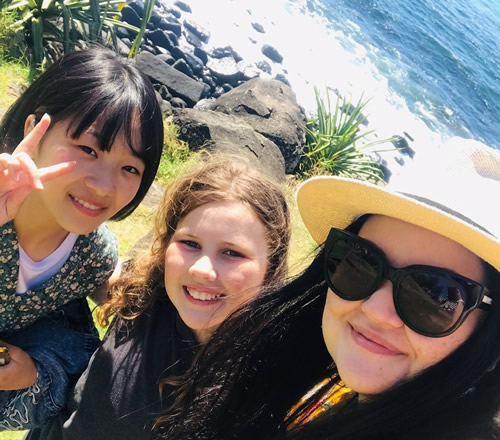 "We have never had a bad experience with EdVenture, they are always all over it from the time you pick up the students till the time you drop them off and we have been doing this for years. Highly recommended."
Brown Family
"Our consultant Carol made the process of joining the host family team easy and explained everything we needed to know in the months and weeks beforehand. We had access to dual English Japanese speaking staff during the visit and this made anything a little tricky easier to navigate. We really appreciated the little bio's of our students that were given to us a few weeks before they arrived allowing us to personalise our welcome gifts and prepare a welcoming home for them. The bio cards also gave us some ideas on their interests and favourite activities so we could build these into our planned time with them."
Simpson Family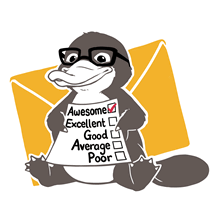 "You are well organised and the communication with us is fantastic it certainly makes it easy to host. Our experience with students from your organisation has always been excellent and this year was no exception, both of the girls we hosted from each group were polite and helpful and an absolute pleasure to have. We enjoy hosting very much and always find it a rewarding experience so, thank you!"
Freame Family
"EdVenture has been bringing international students to our College for many years. They are always very professional in their approach to the planning and execution of each study tour. They support the visiting students and staff every step of the way and do everything they can to ensure a wonderful time is had by all. We hope to continue working with the team at EdVventure to create meaningful and engaging cultural experiences for visitors from around the globe."
Denita Bird, International Education Program Manager, Sheldon College.